Calvary Road Baptist Church
319 West Olive Avenue • Monrovia • (626) 357-2711.
---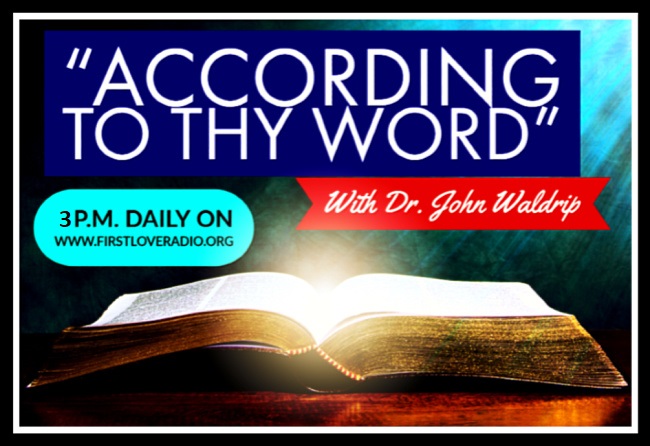 ---
Home of
Where traditional values are taught in a safe environment
Kindergarten through High School (now enrolling)
The Lord Jesus Christ Praying For His Remaining Apostles, Part 9
John 17.6-19
(Excerpt)
By what convoluted thought processes can it be imagined that Christian discipleship, if it bears any resemblance to the Lord's practice with His disciples, or that bears any resemblance to the Lord's directive to His men after His ascension, is satisfied by attending one one-hour Church service per week, two one-hour Church services per week, or three one-hour Church services per week? From what source has sprung the notion that disciples are made via a long-distance message proclaimed to people sitting fifty feet away, without any give and take, absent any personal intimacy with so many people, and without any personalized instruction suited to you and only you? You can make Christians that way, but disciples? We are not, presently, discipling.
Thinking About Visiting?
If you do not have a Church home and you live in the Los Angeles area you can call our office for directions. Please remember, however, that the thrust of our Church's ministry is to bring the lost to Christ. We are committed to each Christian being faithful to his present Church home.
Schedule of Services: October 24, 2021
Sunday Morning Service: The Case Of The Christian Man Married To An Unsaved Woman –
10:45 a.m.
Sunday Evening Service: Indecision In Religion – First Kings 18.21
6:00 p.m.
Nursery is available during all services.
Quote of the Week
Cotton Mather (1639-1723) wrote of his long study and struggle, and finally his peaceful embrace of premillennialism; he urged others to do likewise.
David Beale