Calvary Road Baptist Church
319 West Olive Avenue • Monrovia • (626) 357-2711.
---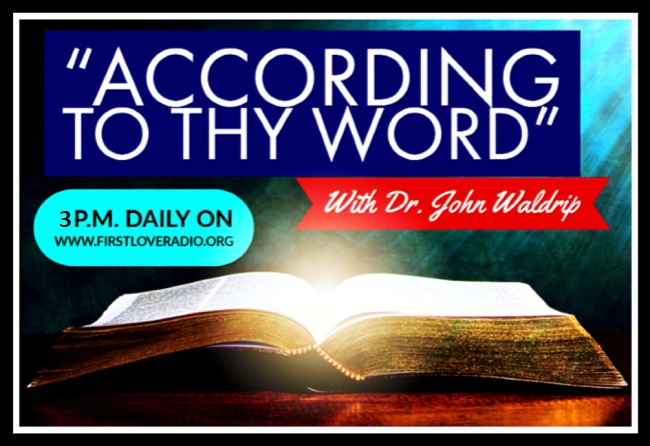 ---
Home of
Where traditional values are taught in a safe environment
Kindergarten through High School (now enrolling)
The Lord Jesus Christ Praying For Himself, Part 3
John 17.1-5
(Excerpt)
It is taken for granted that every human being who has ever lived and will ever be born will experience never-ending, conscious existence. The issue to which the Lord Jesus Christ refers here is the issue of the quality of one's eternal existence, not quantity, not mere duration. Unfortunately, we sometimes mistake life for existence versus nonexistence. This is because people draw erroneous conclusions from their misconceptions about physical death.
Thinking About Visiting?
If you do not have a Church home and you live in the Los Angeles area you can call our office for directions. Please remember, however, that the thrust of our Church's ministry is to bring the lost to Christ. We are committed to each Christian being faithful to his present Church home.
Schedule of Services: June 20, 2021
Sunday Morning Service: Fathers Day – Rev. Joe Doyel preaching
10:45 a.m.
Sunday Evening Service: Fathers Day – Rev. Joe Doyel preaching
6:00 p.m.
Nursery is available during all services.
Quote of the Week
With me the horrid doubt always arises whether the convictions of man's mind, which has been developed from the mind of the lower animals, or of any value or at all trustworthy. Would any one trust in the convictions of a monkey's mind, if there are any convictions in such a mind?
Charles Darwin (1809-1882)