Calvary Road Baptist Church
319 West Olive Avenue • Monrovia • (626) 357-2711.
---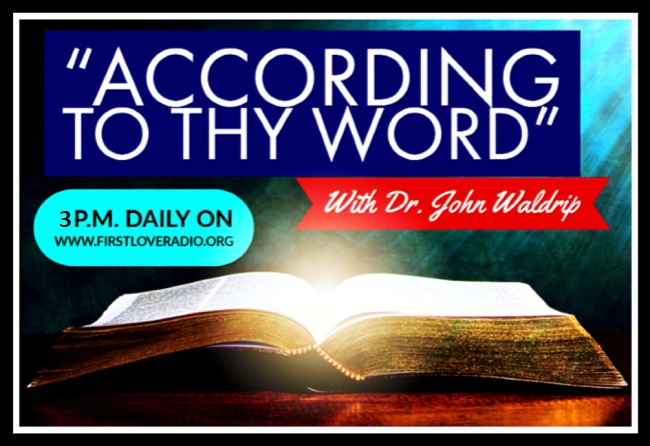 ---
Home of
Where traditional values are taught in a safe environment
Kindergarten through High School (now enrolling)
The Demand Of Love, Part 2
John 15.12-17
(Excerpt)
However, the discovery of who Jesus Christ chose is revealed by who chooses Jesus. I am not trying to be clever. I am pointing out that while God has revealed to no one those Jesus Christ chose before time began, Christ's selections are revealed by elect sinners' eventual responses to the Gospel message.
Thinking About Visiting?
If you do not have a Church home and you live in the Los Angeles area you can call our office for directions. Please remember, however, that the thrust of our Church's ministry is to bring the lost to Christ. We are committed to each Christian being faithful to his present Church home.
Schedule of Services: December 5, 2020
Sunday Morning Service: The Demand Of Love, Part 3 – John 15.12-17
10:45 a.m.
Sunday Evening Service: TBD –
6:00 p.m.
Nursery is available during all services.
Quote of the Week
A believer may fall, but he cannot fall away; he may fall foully, but he cannot fall finally; for, "underneath are the everlasting arms."
Matthew Mead (1630-1699)