Calvary Road Baptist Church
319 West Olive Avenue • Monrovia • (626) 357-2711.
---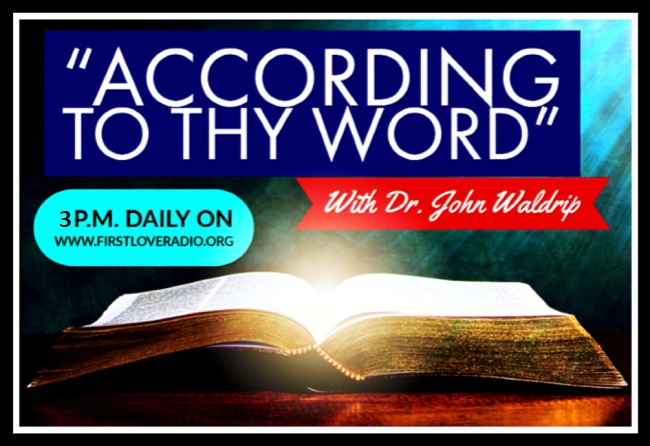 ---
Home of
Where traditional values are taught in a safe environment
Kindergarten through High School (now enrolling)
Heretofore Inconceivable
John 16.28
(Excerpt)
God becoming a man, stepping into His creation the way He did, is what philosophers might refer to as an ontological impossibility.
Thinking About Visiting?
If you do not have a Church home and you live in the Los Angeles area you can call our office for directions. Please remember, however, that the thrust of our Church's ministry is to bring the lost to Christ. We are committed to each Christian being faithful to his present Church home.
Schedule of Services: April 18, 2021
Sunday Morning Service: The Disciple's Confession And The Master's Warning – John 16.29-32
10:45 a.m.
Sunday Evening Service: A Survey Of Satanic & Demonic Warfare In Deuteronomy – Deuteronomy
6:00 p.m.
Nursery is available during all services.
Quote of the Week
Any man who believes he is what he is by the grace of God believes in predestination.
Lawrence Cleve Brantley (1909-1988)